The case study I'm going to share with you has been worth well over $70 million to one of our businesses.  Be sure you read this entire article and download the sample letter.  It comes from American Retail Supply, the business my father, Keith, owned and operated from 1981-2015.
This is the first step of a 3-step campaign Keith has used since 1993 to get a constant flow of new clients to one of our businesses, American Retail Supply.  Download a PDF version of the letter here.
When Keith does direct mail, he tracks everything (more on that in a moment), and he can track this conservatively to over $75 MILLION in business the past 20 years.  Clients that received this direct mail piece have been the most profitable way for me to find new business for nearly 20 years.  The letter you see here is the first step of a 3-step sequence.
I show you this letter for two reasons.  One, for you to swipe and deploy in your business.  It's a gem worth studying.  But the biggest reason I show you this is because it brings up the nice topic of measuring and testing your results.  It's rarely talked about, but it's the lifeblood of any direct response marketing campaign.
So how do you start testing and measuring?  First, you need a goal in mind before you start.  In this case, the obvious goal is to get new clients.  But it goes much deeper than that.  You need to ask yourself a few questions.  Is your goal:
To make money on the first mailing?
To break even on the mailing, but get a new client?
To go negative on the front end, but to get a new client?
If you go negative, how negative?
In this example we were willing to 'go negative' for 12-18 months, and not have a positive cash flow on these new clients until the third year.  However, you'll notice that we usually didn't have to wait until the 18th month.  We were willing to do this because of the lifetime value (LTV) of each new client. I'll share with you Keith's real-life results from one of the first tests we did using this letter way back in 1993.
The first time we sent this letter we attached a new, crisp, REAL dollar bill to the top of the letter, just as we did with the fake million dollar bill.  We then followed with 2 more letters (not shown here, you'll have to get the Sample Kit and Sales Explosion System to see it them).  Here were the costs of our first 3-step sequence using the REAL dollar bill:
Number of letters sent:
Letter 1 – 581
Letter 2 – 460
Letter 3 – 427
Total cost of all 3 letters:  $1315.00 (1993 dollars)
Results:
New leads  generated– 127
Average Gross margin per client, per year (historically):  $87.82
Using this information, we know we need to convert 15 of the 127 leads (12%) to actual sales in order to break even in the first year (87.23 x 15 = $1308.45, just under our total cost of the campaign).  From past experience we thought we would close approximately 50% of our leads.  It was an absolute no-brainer to continue the campaign and we immediately sent out letter 2 of the sequence.  Remember, this first mailing was a test and we would have never known this without testing.
Had this not been such a no-brainer, we would have waited a few weeks or months to see exactly what our conversion rate acutally was.  We would have then based a decision to mail steps 2 and 3 on the actual results of mailing 1.  However, since we knew our conversion rates from past mailings we didn't wait, and immediately sent out steps 2 and 3.
So what about future testing our campaign?  When you test your direct mail, you can change one thing and ONLY one thing from your 'control' (the original) piece to the next.  We kept everything exactly the same, except we changed the real dollar bill to the fake million dollar bill you see here.  Steps 2 and 3 remained the same as well.  We mailed 500 real dollar bills and 500 million dollar bills to retail stores in Alaska. Here's what we found with the first mailer only (remember, steps 2 and 3 remained the same):
67 new leads from the real dollar bill
63 new leads form the million dollar bill
We maintained the same 50% close rate from before, so the real bill netted us 2 new clients for every 500 pieces mailed.
Blog Reader's Only Special
One of my favorite things to do in a direct mail campaign is to theme my mailers over several steps. It's fun and, more importantly, it's effective.   Over the past several years we've found through testing that our clients who use a consistently themed message throughout their campaigns do better than those who do not.   After coming to this discovery, I put together several "themed" 3-step mail campaigns. And they are all on sale for 20% off when you use the promo code 3step.  Here are a few examples of the campaigns I created…
 Do you help save your clients money? Do you help make them money? Then the Money Making 3-Step mail promotion is for your business!  I've seen this work successfully in 47 different business verticals. It's a great direct mail example of really busting through the mailbox clutter: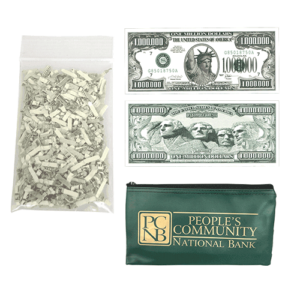 Do your prospects or clients feel lost? Does your product/service hold the answer?   Then you need to use the Are You Lost? 3-Step Mailing System: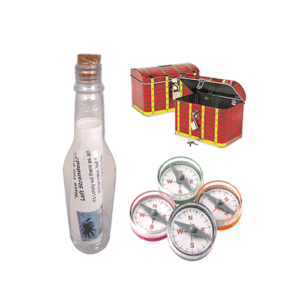 Do you solve a nagging headache or problem for your clients? Use the Headache Relieving System to stand out!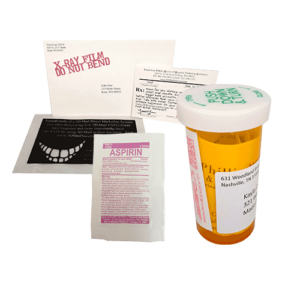 Get 20% off u when you use the promo code 3step when you order online. Here are the direct links to each system:
You can also call 888-250-1834 to order and mention promo code 3step.
To Your Direct Mail Success,
Travis Lee