What you're about to read was first published in my monthly newsletter, The Copywriter's Corner, and is also published in my 3D Mail Direct Marketing System.  To get more information on the newsletter and the System, visit this link.
Here's the email I received from Nancy Anglis on Wednesday, Nov. 6 at 9:54 AM.  Why am I being so detailed?  Well, I wanted to give you every bit of information I could because once you read Len and Nancy's results, you may not believe your eyes.  This one belongs in the Direct Mail Hall of Fame.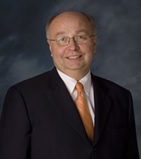 Gentlemen,
We could hardly wait to tell you that we just had our most successful mailing utilizing your unique worry dolls!  We crafted a letter and featured your worry dolls, and mailed it to 530 patients in our dental implant practice at a cost of $1,188.33 – including all supplies and labor.
Our astounding results have produced $101,300 in dental treatment to date!  And we are expecting that figure to further increase next week with scheduled appointments!  Wow!  We hope to get into your "record books" with this one!!!
Many thanks,
Len and Nancy Anglis
I bet you want to see the letter, right?  Just click here.
First, a big KUDOS to Len and Nancy for actually IMPLEMENTING what is taught here, in these tips.  They decided to use the worry dolls, ordered them in August, mailed the dolls in September, and then deposited $101,300+ on November 6.  Total cost of the mailing was $1188.33, roughly and 85 to 1 return on their investment.  It's now a permanent fixture in their marketing.
If you can find a way to do this same campaign half as good (so just $50K), twice a year, you'll bank an extra MILLION DOLLARS in ten years,  all from money sitting there, waiting for you to ask for it with some decent strategic thinking on your part.
To Len and Nancy's credit, they were using this strategy before we met in 2011, but have since ramped it up, using the "lost appointment" strategy more and more, and usually adding one of our 3D Mail items; worry dolls, boomerangs, messages in a bottle to name a few.
Notice that the Anglis' letter is very, very similar to a "traditional" worry doll lost client letter.  In fact the only real change came in the second and third sentences, the rest is nearly identical:
My office manager, Kim, checked on your consultation appointment that was canceled and not re-scheduled. You contacted us because you need us to evaluate your smile, and something urgent must have come up in your schedule to cause you to cancel this very important appointment.
Also notice the story of the worry doll they used in the P.S. of the letter.  While I would typically put the story in a separate Johnson (text) box to draw attention to it, who am I to argue with the results they generated?
Why is the story important?  People have been trained all their life to read or listen to stories.  Think back to when you were a child, and your parents would tell you stories and read stories to you.  Even now, what happens when you meet up with your family and friends around a campfire, or meet old high school or college buddies for a few brews at the bar?  You TELL STORIES.   We've been conditioned from a very young age to listen to and read stories.  The most effective letters all contain stories, and all good copywriters know this and use it to their advantage.
Want to get your hands on a copy of this letter, and 246 others?  You'll want to check out the 3D Mail Direct Marketing System here.